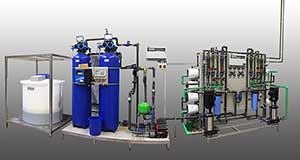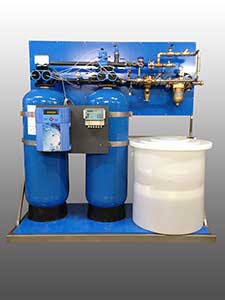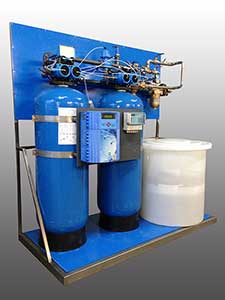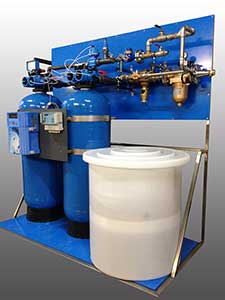 Water softening plants
Water softening systems, being based on the principles of the ion-exchange process, remove hardness-causing agents from the water and provide thereby soft water. We offer an extensive range of water softening facilities, which will be adapted to meet your needs.
Reverse osmosis systems
Reverse osmosis systems are used for the desalination of water with variable proprieties. Desalinated water is required, for example, in air-conditioning facilities and for steam boilers. Our offers include standard products and made-to-measure solutions. Our reverse osmosis plants can produce between 50 litres (11 gallons) and 50.000 litres (11.000 gallons) of desalinated water a day.