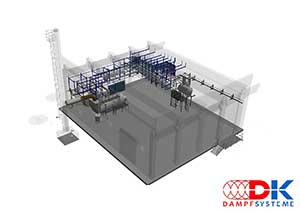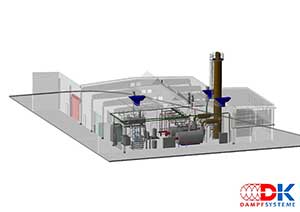 Each project, regardless of whether it is a steam boiler house or a mobile steam generation plant, is based on bespoke consulting, design and detailed planning.
We are moreover engineering steam generation systems for manufacturing processes, heat recovery purposes or single facilities. This includes the following services:
Analysis and optimization of existing steam generation facilities
Elaboration of a detailed execution plan
Calculations of economic efficiency
Time planning to ensure the timely execution of the project
Planning of the entire final installation by our staff
Installation monitoring by our employees or by third-party firms
Detailed documentation of the facilities
Preparation of shipping and customs clearance procedures
Preparation of technical controls and of the final inspection
In the planning stage we take into account the specific process requirements of the customer. The execution planning involves moreover the on-site conditions.
The projects are designed, planned and implemented according to the wishes of the customer and in coordination with third-party providers.