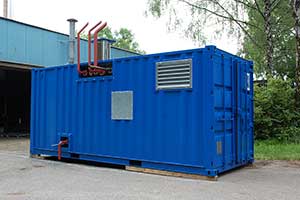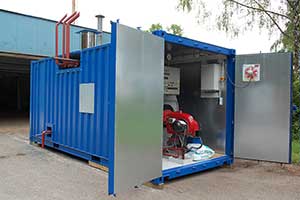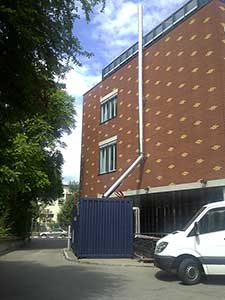 If you can't afford production losses due to the installation of the facility, we can provide other customized solutions.
As a temporary solution we offer, for example, facilities for hire housed in a container.
Capacity: 500 to 8,000 kg/h
Fuel: light fuel oil or natural gas
The facilities include feed water tank, water treatment system, chimney, etc.